✔️ a message that inspires everyday
✔️ donates 10% to planned parenthood
✔️ over $105k donated so far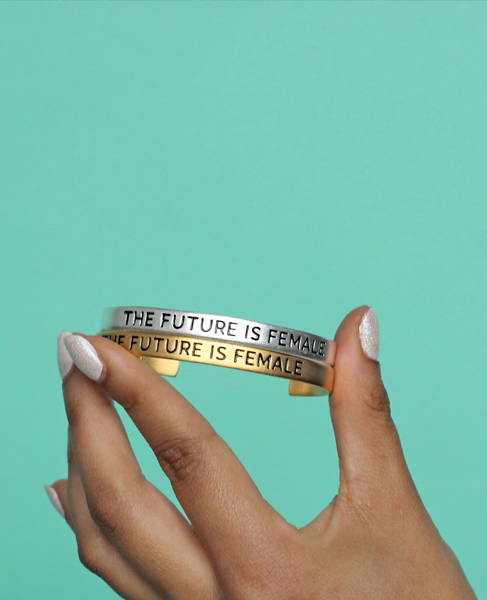 ✔️ a message that inspires everyday  
✔️ donates 10% to planned parenthood  
✔️ over $105k donated so far  

ETHICALLY MADE IN THE USA
EVERY PURCHASE DONATES 10%
MADE WITH UPCYCLED MATERIALS

"Fight inequality while inspiring
women everywhere"

Jewelry supporting gender equality.

Gifts that make a difference.

A community of changemakers.

"I wear this cuff daily as a reminder to my commitment to getting more women in political offices around the country. The quality is great and it really is beautiful."
"I bought this for my driven, feminist friend for her birthday who I believe will change the world."
Impact partners building a more equal world: