Celebrate the powerful feminine figures in your life
with a gift that gives back.

ETHICALLY MADE IN THE USA
EVERY PURCHASE DONATES 10%
MADE WITH UPCYCLED MATERIALS
World-changing jewelry...

...for world-changing women.

Wear your statement & ensure reproductive healthcare is accessible to all.

Every purchase from our women's health collection supports Planned Parenthood of NYC.

"The Future is Female bracelet on my wrist is from Bird + Stone - aside from the loud and clear message itself, the proceeds are donated to Planned Parenthood.

I'm awed on a daily basis by all the courageous and brave women (and men) who's working to make this world a better place.

Keep the fire going because time's up for all the bullsh*t in the world. I'm with you."

- Lisa K.



✔️ a message that inspires everyday
✔️ donates 10% to planned parenthood
✔️ over $105k donated so far

Made with love in New York + Rhode Island.
Every purchase donates 10% to a cause you care about. We believe in creating a community of changemakers, and leveraging our collective purchasing power to drive change. Thank you for being part of our story.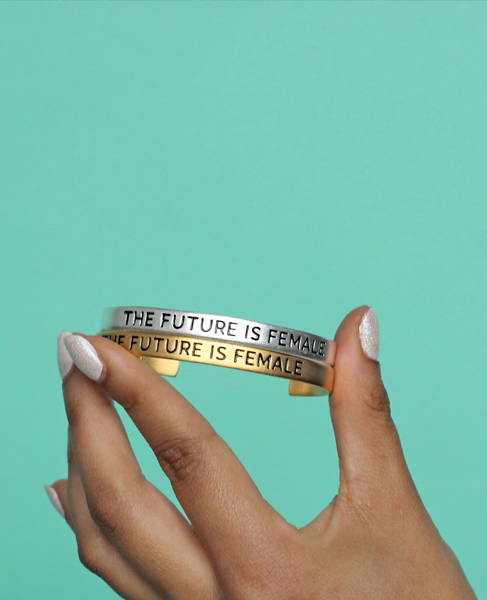 ✔️ a message that inspires everyday  
✔️ donates 10% to planned parenthood  
✔️ over $105k donated so far  

One for them —
and one for you